Financial Planning
OUR FINANCIAL PLANNING PHILOSOPHY:
We listen well, then help shape a financial strategy that matches your life dreams—the storyline you see playing out for you and your family.
Our personalized service enables us to create a strategy for you, implement it, and then watch over it so that you can go live your life. Your Triad team will continually monitor and communicate your financial status to you to make sure you are on track towards achieving your goals.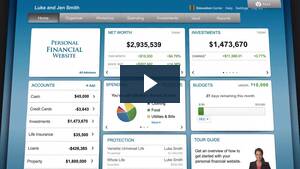 Our Financial Planning process is ongoing and leverages industry leading tools to help us truly understand your tolerance for risk and establish the plan that is best suited for you. You will always have access to this plan via your secure, personalized site and you can add other valuable information to it such as personal finances, other investments you may have and more, making this not only a financial plan but a life management resource for you.
Your story—your life dreams and goals—remains the centerpiece for all our counsel, recommended strategies, and ongoing service to you.